Image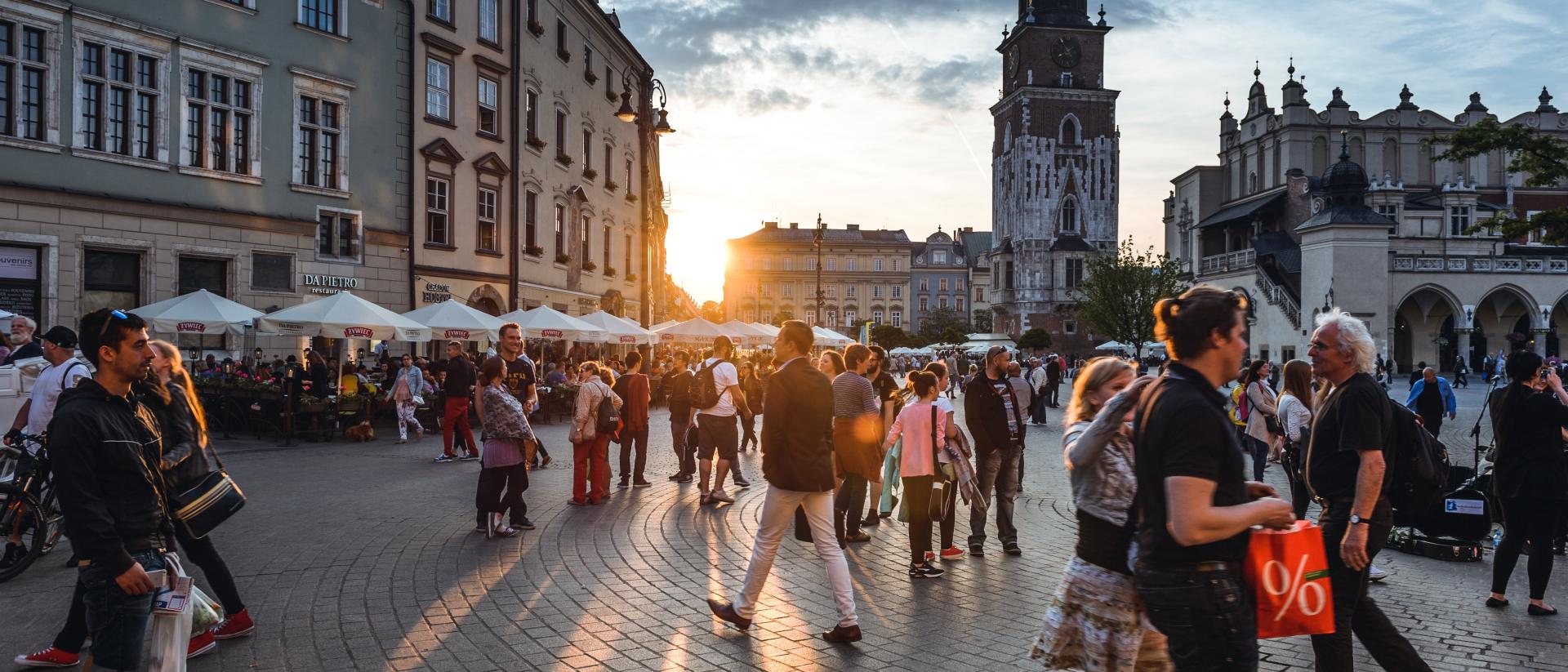 Cities Talk Nature Event in Krakow, 21-22 September 2022
Hotel Metropolo by Golden Tulip, Krakow
Urban areas are under pressure: Climate change, pollution and the conversion of open spaces threaten human well-being and biodiversity. Applying Nature-based Solutions to restore degraded, damaged, or destroyed urban ecosystems can help to address such challenges. This conference aims to strengthen knowledge and exchange on the implementation of Nature-based Solutions and will bring together city and city network representatives from across Europe.
We invite you to join us in Krakow on the 21st and 22nd of September 2022, to discuss and share good practices and tools in three thematic blocks:
Nature: How to create new green areas and allow for the recovery of degraded ecosystems?

Places: How to cultivate shared places for dialogue and exchange between urban, peri-urban and rural populations and administrations?

People: How to strengthen connectedness between people in urban settings – both to one another and to their natural environment?
We will endeavour to answer these questions during plenary sessions and group workshops on the 21 September. On the 22nd, we will be visiting three Nature-based Solutions within the Krakow Metropolitan Area, to give you the combined experience of your five senses!
Furthermore, an assessment tool will be presented, which is currently under development within the INTERLACE project. The tool will be able to support the process of designing, implementing and monitoring restorative Nature-based Solutions.
The conference is hosted by Metropolia Krakowska. Created in 2014 as a cooperation platform for Kraków and its 14 surrounding municipalities, it coordinates several metropolitan tasks, including those relating to environmental and ecological issues. It has already developed concepts to apply Nature-based Solutions for sustainable stormwater management in the new transport infrastructure investments.
The conference is part of the CITIES TALK NATURE programme embedded in the INTERLACE project. INTERLACE aims to empower and equip European and Latin American cities to effectively restore and rehabilitate (peri)urban ecosystems towards more liveable, resilient and inclusive cities. Cities Talk Nature represents a community of practice, to explore the multiple advantages of restorative nature-based solutions, such as benefits for the environment, biodiversity, social cohesion and the local economy, thus building resilience in our towns and cities.
The conference will be held in English and Polish and is free of charge. 
If you have any questions, please contact Maria Piątkowska (maria.piatkowska@metropoliakrakowska.pl)